BRINGING TERRITORY WRESTLING TO THE BLOCKCHAIN
Learn more about our P2E Wrestling REvolution
Wrestling Organization Online is a Play-To-Earn business management game where players build their own wrestling organization by acquiring talent, venue types, and forming competitions to earn more game assets. We're building the future of fun and engaging wrestling entertainment gaming using the benefits of web3 and blockchain technology, with the end goal of leaving the wrestling and gaming industries better than we found them.
Connect with us and bring it to the ring
The old school Territory Wrestling days inspired a generation of fans to dream about becoming promoters and building entertainment empires. We're bringing the vision back to life and building an audience across a wide demographic of wrestling fans, blockchain enthusiasts, and casual business management gamers. Wrestling Organization Online is for everyone! By combining a beloved gameplay style with an engaging roster of original wrestling characters, play-to-earn opportunities, and real world industry partnerships, there's never been a better time to claim your territory.
Get the dirt straight from the WOO Team
We don't want to spam you. Wrestling Organization Online promises only to send infrequent (quarterly or less) updates about our game development, exciting news and milestones. Get yourself on the WOOsletter list and get your payoff straight from the source.
MATCH READY: HOW TO PLAY
BUILD YOUR TERRITORY FROM THE GROUND UP
Every player can create and manage their own traveling wrestling organization. As the business and roster grow, the option of picking a location to use as a base of operations opens up and players can start upgrading their organization in various ways. Future features like promotions will allow a collection of individual organizations working together to increase their earnings in a territory. Rival promotions in the same territory will compete to see who comes out on top and reap the benefits.
NFT ASSETS AND WOO GAMEPLAY
Wrestling Organization Online allows our players to use NFT versions of their wrestlers in-game to compete against others p2p by booking shows across the territories. Despite what you may have heard, NFT isn't a dirty word! This technology allows for true ownership of your Wrestling Organization Online digital assets backed by the speed, security, and self custody of blockchain foundations- sell or trade the game assets you own however you see fit. You won't be able to use a wrestler in a match without owning the underlying NFT, so opening packs and trading is part of the strategy and part of the fun!
Basic gameplay mechanics
Main gameplay for Wrestling Organization Online is an auto battler: wrestler card stats are compared and each match is simulated for the player. Once the matches are "booked" and each wrestling organization submits their talent choices, the fight lineup is set and cannot be changed.
Card Stats: each card has values for cost, speed, damage, and health

Moves: each card has 3 moves that level up over time, which fall under standard, submission, pin, or finish

Managers: optional cards with abilities that can influence one match per show

Show Budgets: players have a limited show budget and 4 matches to book wrestlers to compete in

Event Rules: main event matches have unique rulesets like dog collar, ironman, hardcore, first blood, or cage match
SKIN IN THE GAME: GETTING STARTED
Understanding Play-To-Earn
One of the biggest benefits to building the foundations of Wrestling Organization Online on the Hive blockchain is the ability for players to earn the game's native token, $WOO, through a number of different ways. Motivated players can build up and hold value in their game assets, while having fun and contributing to positive change via our partner wrestler contributions. Understanding and supporting the relationship the player has with our game and mission is key to the success of WOO.
Compete against others with ever-increasing difficulty

Purchase Land and establish a home base, collecting fees for shows run in your area

Join Together with other wrestling Organizations to create a promotion

Participate in tournaments and special events

Stake the game token $WOO

Upgrade wrestlers for sale or lease on the marketplace
Original Wrestlers and Land are Live
Wrestling Organization Online's original stable of wrestlers are the beginning of epic lore and the basis for an engaging world of evolving kayfabe. Our first NFT versions of independent and retired partner wrestlers have been sellout successes, allowing players to own a piece of wrestling history and to give back to the athletes they love. Land NFTs are now available for purchase in preparation for bringing it all together for main game launch in Q3 2023.
Check out our Game Assets and $WOO
GET WISE: READ THE WHITEPAPER
Why blockchain makes us better
On top of our tried and tested business management gameplay market, the play-to-earn and blockchain connected aspects of Wrestling Organization Online are what set us apart from the competition. We're taking advantage of emerging tech to return benefits back to our players, because the expectations of the gaming landscape are evolving rapidly. Understanding why we're web3 connected, how our $WOO tokenomics work, and why we're using NFTs powered by the fast, feeless and eco-friendly Hive blockchain makes it clear we're building the most exciting future proof wrestling game in existence.
Tokenomics: $WOO distribution and uses
Wrestling Organization Online provides an excellent opportunity for players worldwide, thanks to its play-to-earn features, supported by both in-game and blockchain mechanics.The native token $WOO is a multifunctional payment and utility token - this is the foundation our entire game runs on. As the native in-game currency within the ecosystem and a staking resource, the major token demand will be via in-game utility. Players can leverage $WOO to acquire digital assets such as wrestlers, managers, land, gear, building upgrades, and championship titles.As our roadmap progresses, players will become incentivized to earn $WOO to get passive benefits, participate in the game ecosystem governance by voting, upgrade NFT assets, gain access to certain content, join unique challenges, stake tokens, and more.
NFT Assets: players in full control
An NFT is a digital token that is tied to information held in a public immutable blockchain ledger, and the existence of each one can be individually traced by anyone, anywhere in the world. While it may sound a little complicated, the benefits of our NFTs for Wrestling Organization Online players are clear and simple:
True Ownership: your assets are tied to your game wallet and user identity, and no one else including our team has the ability to control them

True Provenance: as you acquire and upgrade your assets, win titles, and build your land, the history and progress is recorded transparently by the blockchain as an intrinsic part of the value

True Scarcity: proven rarity is a huge part of collection and management games, where cards are burned to create more powerful versions and no two player created titles are ever the same. By leveraging blockchain technology we provide a transparent, accessible record of numbers of pack issues, card upgrades, unique titles and more that all players can verify - fully trustlessly

True Flexibility: any player can trade, buy, sell, rent or move any card to anyone anywhere in the world, instantly. Using the Hive blockchain, player transactions are powered without gas fees in 3 seconds or less
Web3 Native: an expansive interconnected userbase and market
Your Wrestling Organization Online account opens up an entire additional ecosystem of games, services, social platforms, and decentralized apps. The in-game username is also an identity which can be used with any Hive blockchain connected website, expanding the world of WOO far beyond the territories if you choose to go exploring! Current users of any Hive connected website are automatically set up to jump into playing Wrestling Organization Online with zero friction which creates a primed and ready market for continued game growth.WOO players are able to connect with other community members around the world via social platforms and games, buy, sell and trade their $WOO on decentralized exchanges, and participate in the Hive ecosystem to potentially earn other assets or explore our partnerships to leverage their Wrestling Organization Online strategy.
REAL TALENT: OUR PARTNER WRESTLERS
Giving Back to Wrestling Professionals
Wrestling Organization Online is incredibly proud to feature partnerships with independent and professional wrestlers, guided by the mission of creating viable residual income for a group of athletes who often sacrifice their bodies for our entertainment. In an industry dominated by large corporations retaining control of IP and rights, these dangerous physical careers can leave wrestlers unable to continue working after retirement. WOO is striving to create a strong connection between fans, gamers and our partners that has a positive impact on practices within the industry and helps athletes earn without exploitation.
Direct Benefit: a portion of all sales go back to our partner wrestlers
Support for the independent, professional, and retired wrestlers who partner with Wrestling Organization Online is at the heart of our business model. Each time we release a new series of NFTs, a percentage of the sales is shared with our partner athletes. In addition, each time a partner wrestler NFT sells on the marketplace, 100% of the fees from that sale goes back to the wrestler in perpetuity. This sustainable way of creating a direct connection between the fans and our partner wrestlers is creating collectible pieces of wrestling history and long term income for a better industry future.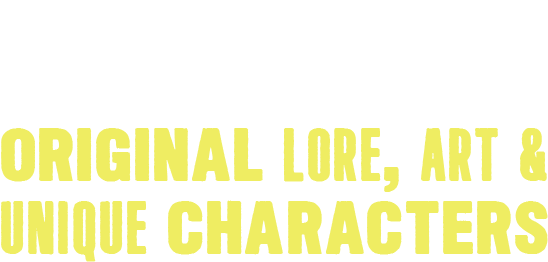 PERRY SATURN
RAVEN

SONNY ONOO
IMMERSIVE LORE: THE GAME ROSTER
MEET THE CHARACTER WRESTLERS & MANAGERS
At the heart of any great wrestling arc are the characters driving the story forward. The same holds true for the gameplay and lore of Wrestling Organization Online - our roster of wrestlers and managers span male, female and tag team categories, come with fully fleshed out personas and form the core of WOO gameplay. As the game roadmap progresses, players can choose to level up talent NFTs, which will advance their abilities able to be used in matches. Kayfabe, rivalries, and other essential wrestling plot and story development elements will be a future component making the game even more engaging!

Men's Roster

Women's Roster

Tag Team Roster
FOLLOW THE WOO ROADMAP
Live NFTs, Sellout Releases & Future Gameplay
Wrestling Organization Online is
IVANKA SEMENOV
Training in the harsh winters, Ivanka Semenov has become a fierce competitor. Having a size advantage against most of her opponents, she's hard-hitting and brutal.
Height:
6'2"

Weight:
180 lbs

Style:
Powerhouse
FINISHER & SPECIALTY MOVES
THE KREMLIN CRUSH: Ivanka's chokeslam is utterly deadly: lifting her opponent 8 feet into the air before driving them down to the mat. Very few opponents can kick out of such a deadly maneuver.
MOVESET: Punch, Shoulder Tackle